Aruban Dock
$

45.00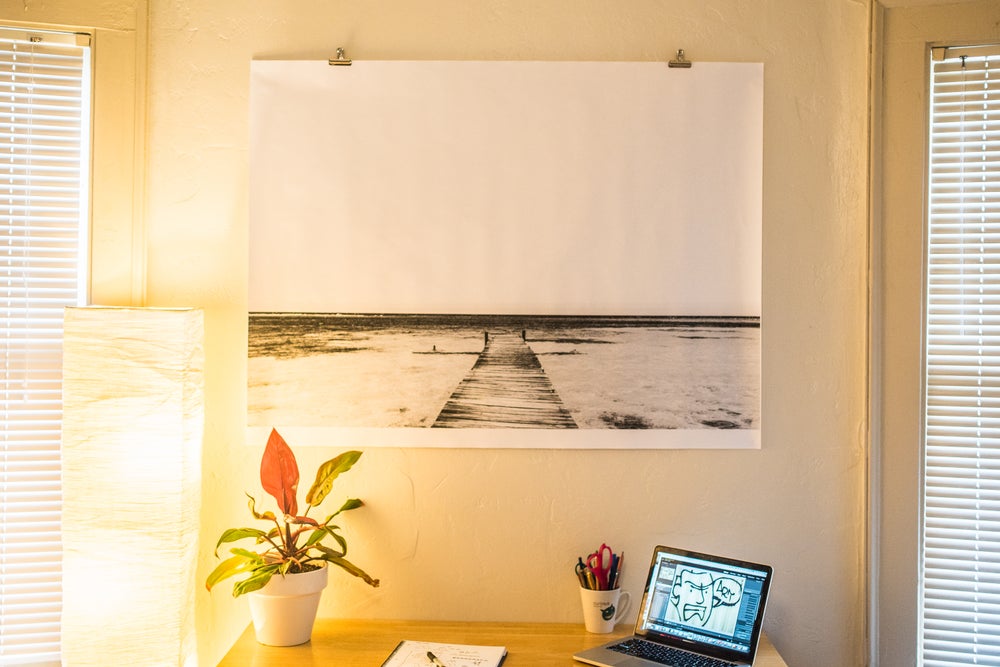 "Love is good."
This dock was technically closed. There was a sign stopping you from going out, but the locals didn't care.
One day, during an afternoon swim, an old man slid off the end into the water. From where I was standing in the water, I couldn't tell if he slipped off the end or if it was on purpose. I waited a moment, but he wasn't coming up.
It wasn't deep — just ~4 feet at high tide. But if he was old and couldn't swim? Shit. I started towards him with increasing urgency. After 30 seconds, I made it to the dock. I was alone.
I looked around for him and spotted him bobbing up and down 10 meters out in the ocean. He smiled at me and waved. I relaxed and waved back. No need to be the hero.
He swam over and introduced himself in broken english and asked why we were visiting Aruba. I told him "honeymoon" and he smiled easily again. Pushing back onto his back to resume floating in the water, he said, "Love is good. Good good. Love is good good."
I left him floating.
"Love is good. Good good. Love is good good."
——
Measuring three feet by four feet, an engineering print will wonderfully fill up 12 square feet of your wall. Printed on 20 lb. paper, they're meant to be a taped, tapped, squished, pasted to the wall poster.
These are an edition of five.
Availability
Share