Daniel Agee
Back to Shop
Available in Response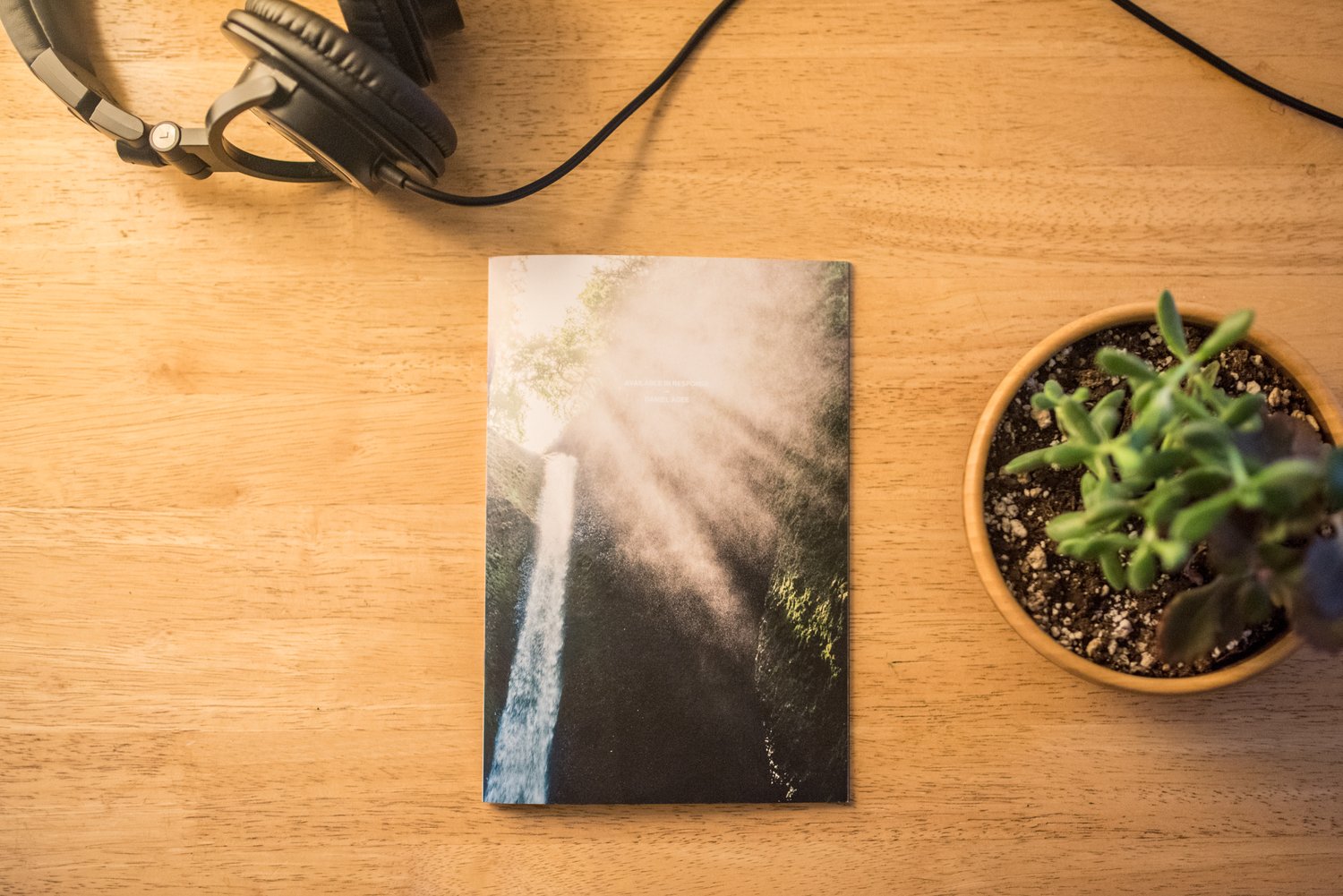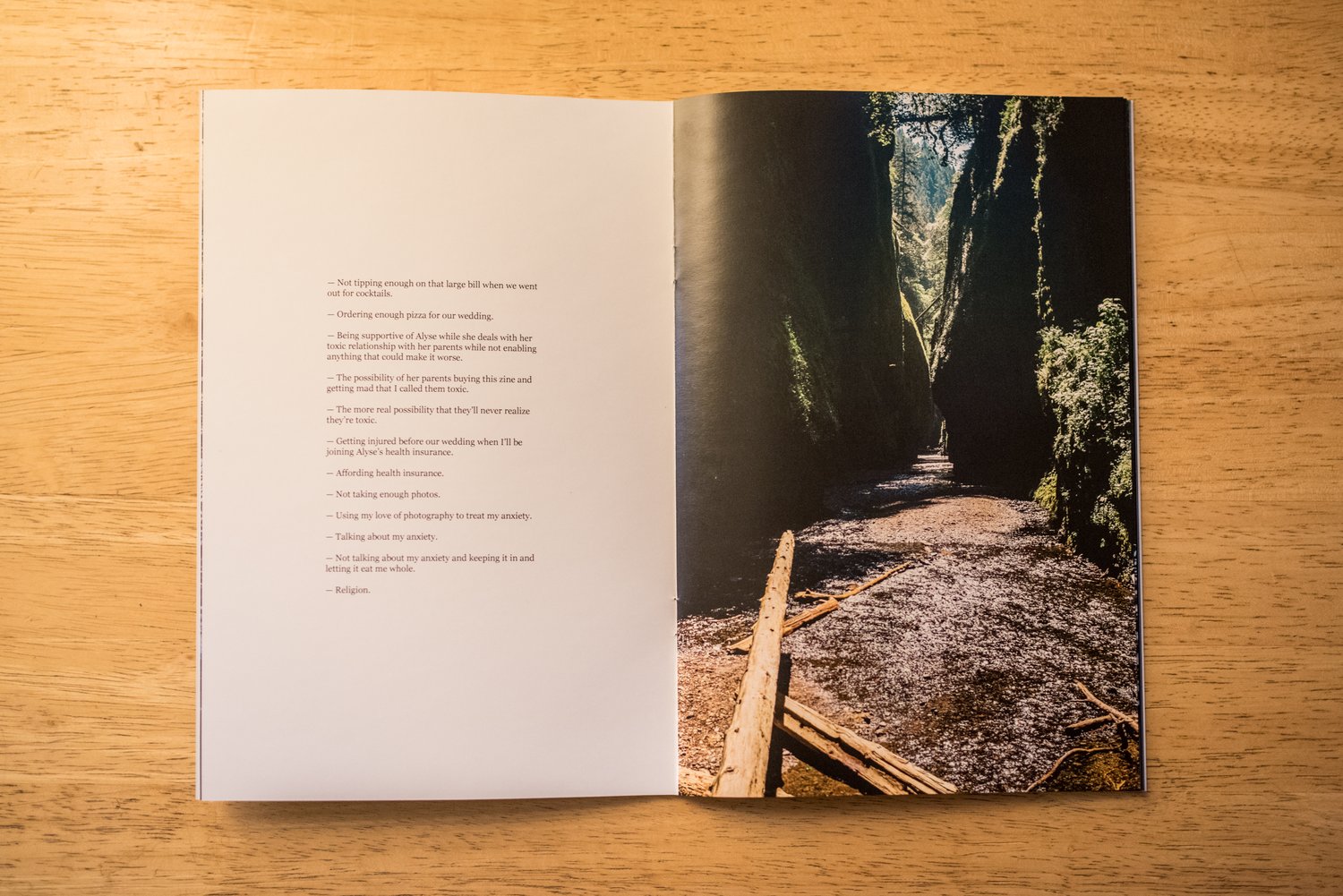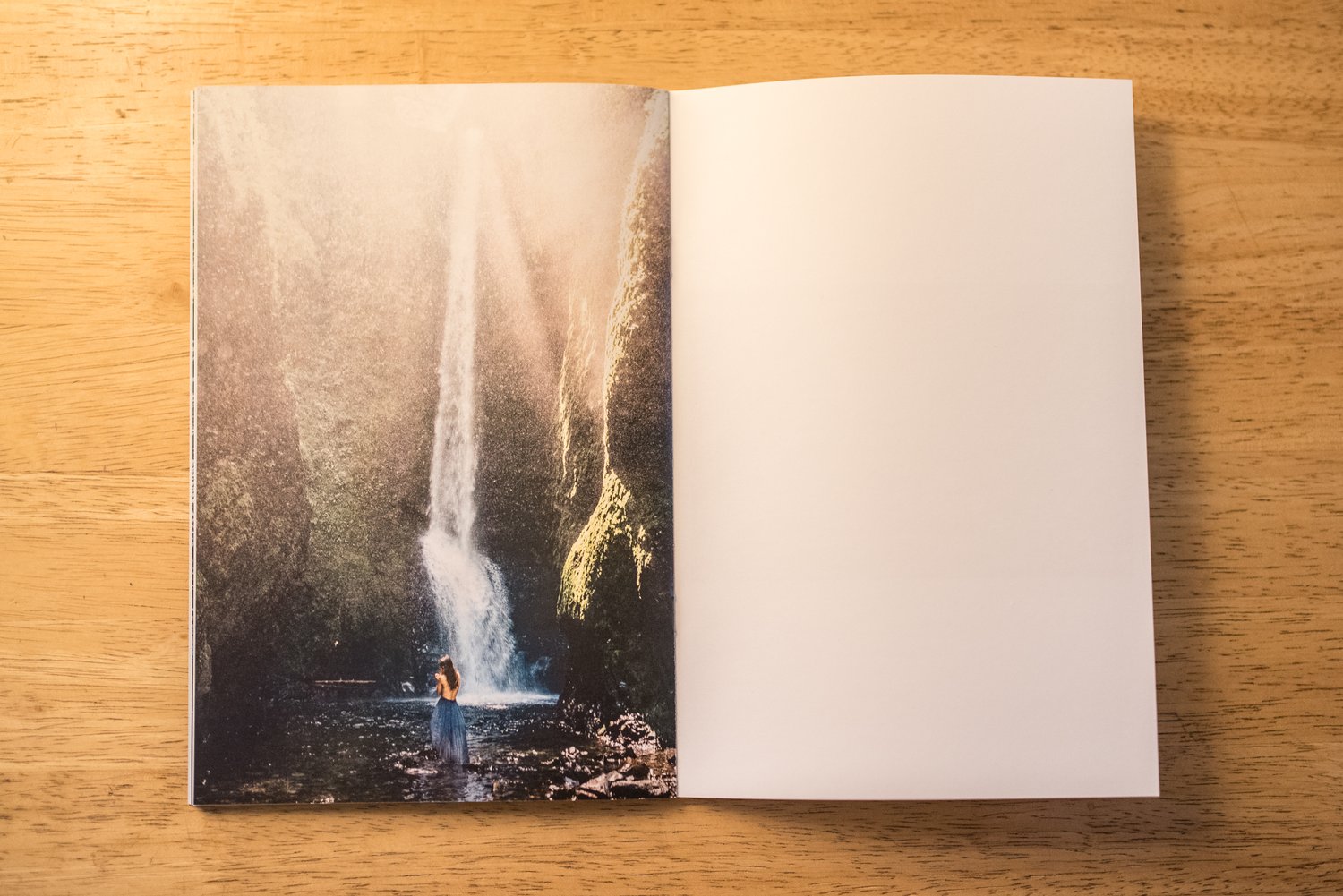 $

12.00
I started to have an anxiety attack, but instead I went on a hike.
Available in Response is a 28 page zine created on May 29th, 2015. It includes 17 unpublished photographs and a personal essay where I try to have an honest conversation with myself about my anxiety.
It's lovingly printed on the highest quality matte paper in the United States of America. It's six inches wide by nine inches tall. If it had a soul, it'd be that of your friend who practices meditation irregularly, but should do it every morning.
As always, they're a limited edition (of 50) and once they're sold out, they're gone forever. These may be worth money some day. Think of it as an investment. Or just pretty photographs for your coffee table. I'm okay with either.
Put in the coupon code PORTLAND for local pickup.