Caribbean Sea
$

45.00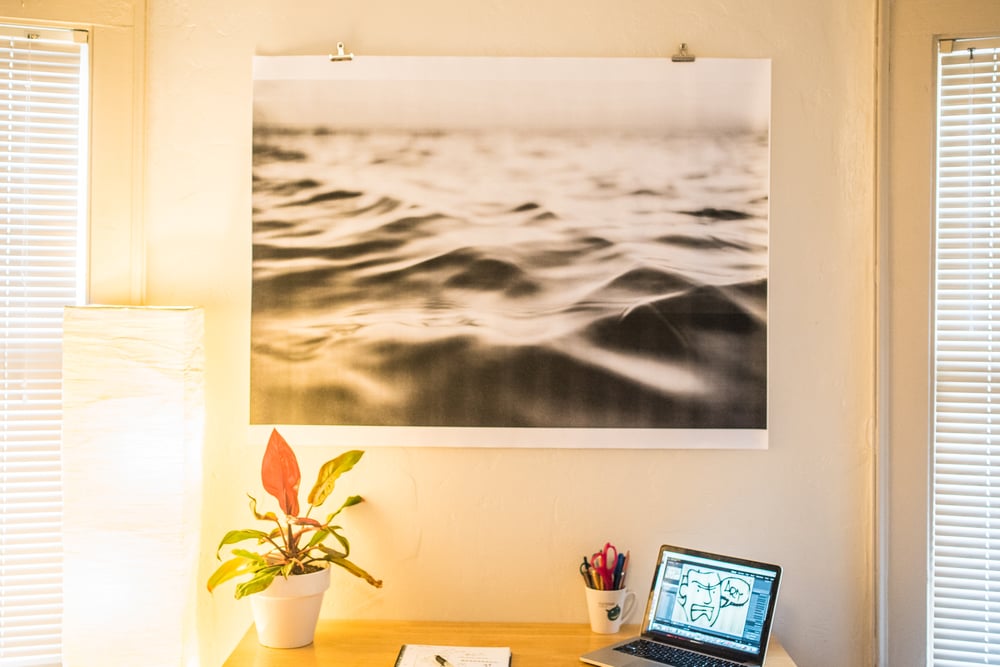 I recently bought a $3,700 camera.
I saved for it for a long time and booked a few consecutive projects with the intent purpose of buying a new camera. I'm focusing on photography again as a profession, I told myself.
Shortly after our wedding in June, I finally had enough saved and bought it. It's a beautiful beast. It was delivered right before our honeymoon to Aruba. The flights were terrible; Portland > Phoenix > Miami > Aruba. The camera was the heaviest thing I packed. Turns out all you need is a tank top, swimsuit, and camera.
On our red-eye flight from Phoenix to Miami, the plane showed a movie. Yes. On a red-eye. Civilized behavior be damned, these people need to see Frozen. The TV above our seat was broken, so it played sound from the movie at a faint volume. Just loud enough that my wife and I could hear it. No sleep was to be found and we both have tattoos that now read "Never fly American".
At 2pm, the day after we left Portland, we arrived in Aruba and I drove us to our Airbnb. Even through our exhaustion, we knew we had to go to the beach. We put on our swimsuits and walked two minutes to the ocean. Sleep is for the weak.
I took my camera and confidently walked into the ocean to take this picture. Didn't matter that I could barely hold it up. Right as a baby of a wave kicked up, I pushed the shutter. What I didn't know yet was how close my new camera could focus or where it ended or where the water started or salt water, you know?
What I'm saying is this photo should cost $3,745 instead of $45.
——
Measuring three feet by four feet, an engineering print will wonderfully fill up 12 square feet of your wall. Printed on 20 lb. paper, they're meant to be a taped, tapped, squished, pasted to the wall poster.
These are an edition of five.
Availability
Share