Salt Creek Falls
$

45.00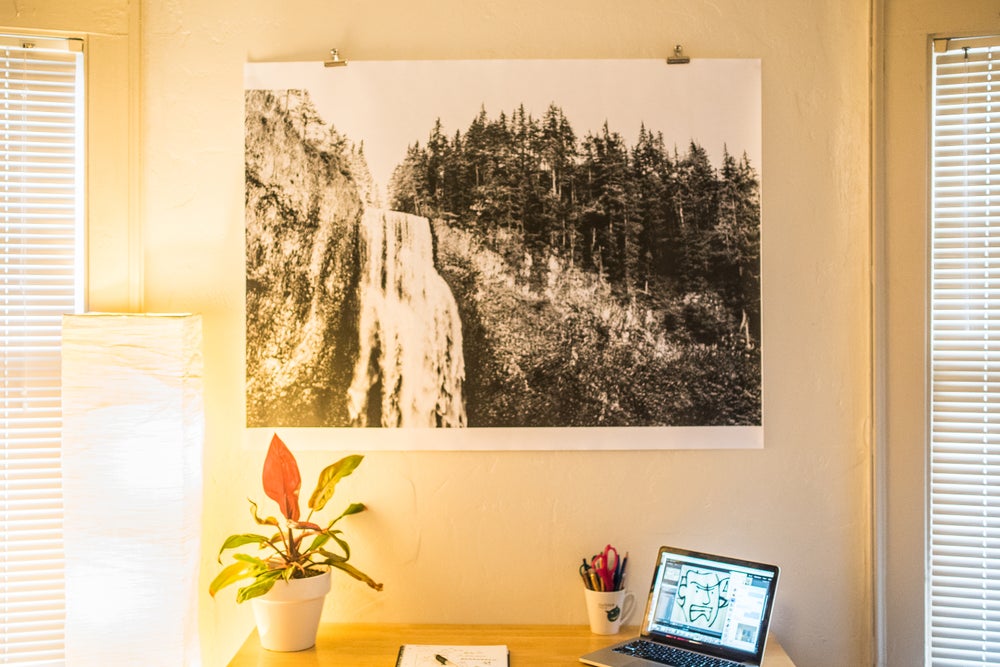 We'd go to a summer camp at least three weeks out of the summer on a lake in central Idaho; just as many weeks in the winter. My oldest memory is there in the winter.
We were playing on a tube, sledding down an embankment of snow. It was great until I slipped backwards off the little hill and slid down into the creek. I was three. I stood where I broke through the thin ice, freezing water ripping by, and screamed for my brother to get my parents.
I remember the look on my dad's wore as he climbed up the hill and I saw his face. Just fear. That was before he saw me and realized I was actually safe, just very cold. The memory is old, but I feel like he had to repress a laugh.
When I was old enough, I started working there and spent every morning and evening with the lake. Bookending my days with swimming, floating, boating.
When I lived in Texas, I spent all my weekends looking for rivers and lakes to jump into. Forever searching for swimming holes.
Moved to Chicago and spent as much time standing next to Lake Michigan.
Left Chicago for the Pacific Ocean and lived a block from the beach. Every day for eight months before my life fell apart, I'd walk to the beach for sunset. Toes in the ocean, I'd breathe for what always felt like the first time that day.
Living in Portland, the best days are the ones that I leave and go find water.
It always comes back to water.
——
Measuring three feet by four feet, an engineering print will wonderfully fill up 12 square feet of your wall. Printed on 20 lb. paper, they're meant to be a taped, tapped, squished, pasted to the wall poster.
These are an edition of five.
Availability
Share