Wahclella Falls
$

45.00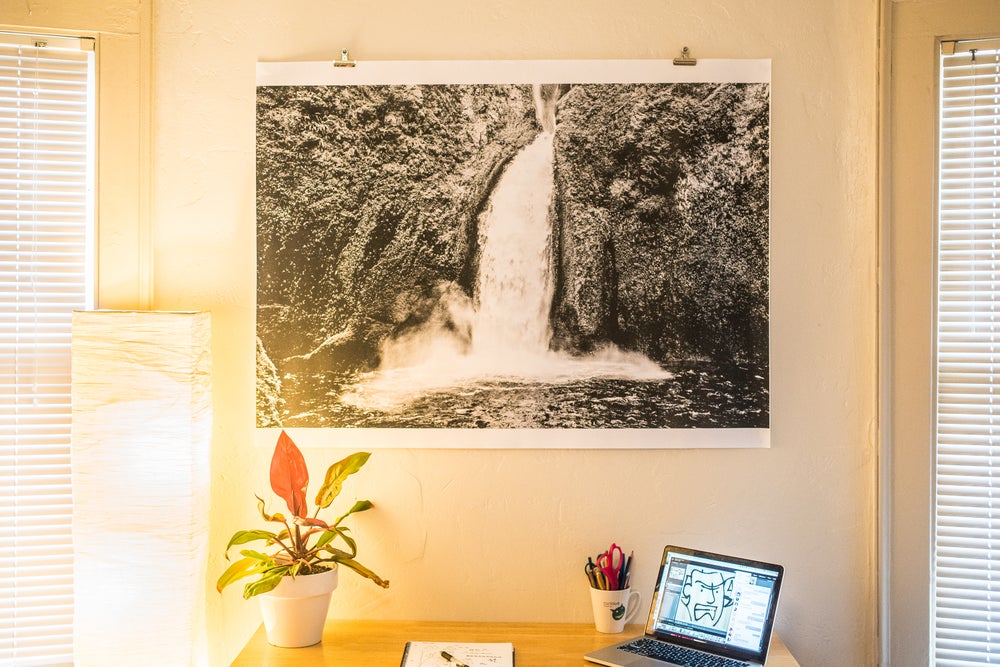 "You know this won't last, right?"
I was 17 years old the first time I intentionally went out to find a waterfall; a 3-month-iversary with a pretty girl named Courtney. We'd been friends for a year and I accidentally tricked her on a date to Barnes & Noble. I just wanted to spend time with her, but then we kissed on a walk after and that was that; head over heels.
We were both about to go to college, but I had the summer to spend working away from her first. We drove a few hours out to visit a town called Bliss because I lacked subtlety. The largest waterfall in Idaho was close enough. We've come this far, I said. Might as well keep going.
We stood and watched the water jump off the cliff and she said that our time together was almost up. She knew it wasn't going to make it through the summer and into college because how does it and everything does end perfectly and that's okay.
I'm sure she was right, but I didn't believe it at the time. I remember smiling and saying, "Well, we've come this far. Might as well keep going."
——
Measuring three feet by four feet, an engineering print will wonderfully fill up 12 square feet of your wall. Printed on 20 lb. paper, they're meant to be a taped, tapped, squished, pasted to the wall poster.
These are an edition of five.
Availability
Share